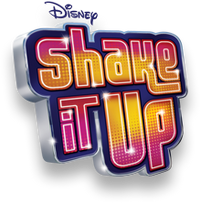 Shake It Up is an American sitcom airing on Disney Channel in the United States. The series premiered on November 7, 2010. Created by Chris Thompson and starring Bella Thorne and Zendaya Coleman, the show follows the adventures of CeCe Jones (Thorne) and Rocky Blue (Zendaya) as they star as background dancers on a local show, Shake It Up, Chicago!. It also chronicles their misadventures on- and off-set, and their troubles and rising social status at school. Davis Cleveland, Roshon Fegan, Adam Irigoyen, Kenton Duty and Caroline Sunshine also are other main cast members in the series.
Carly Rae Jepsen starred in the episode, "My Fair Librarian It Up", which premiered on February 24, 2013, as herself.
My Fair Librarian It Up
"My Fair Librarian It Up" is the 10th episode of season 3 of Shake It Up. It was written by Jennifer Glickman and directed by Alfonso Ribeiro.
Plot
CeCe and Rocky help Miss Burke win over the heart of her crush, Mr. Zigfeld, with the help of Carly Rae Jepsen. Meanwhile, Logan, Ty and Deuce help Flynn build a soapbox car.[1]
Trivia
Carly's song, "Sweetie", was featured in this episode.
Gallery
References